Aluminium alkyls are pyrophoric, and should be transported with special vessels.
We have prepared many kinds of vessels from 150 ml canister for small samples to steel or stainless steel1670L portable tanks for large-scale transportation.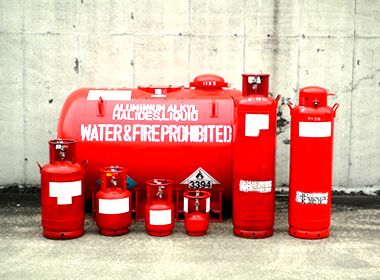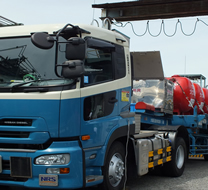 Further information on transportation and vessels is described in the booklets titled "Safe Handling Instructions on Aluminum Alkyls" (both English version and Chinese version) and "Safe Transportation of Aluminum Alkyls."
To receive a copy of them, please use the request form page.
Photo
Containers for aluminium alkyls(L)
Transportation of the containers by truck(R)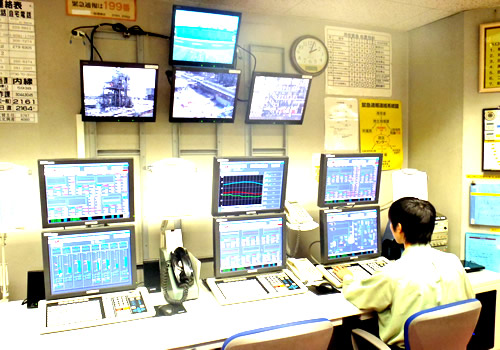 NAA is streamlining production and logistics by connecting the Osaka factory and main office via computer network, allowing us to meet the exacting needs of our customers.
Photo : Control room